A number of 2-storey wooden terraced houses with a pitched roof are currently being built by our partner Koopmans in Groenlo in Gelderland, which have been designed and developed by our engineers as extremely detailed 3D models in the Sustainer.home system.
A special feature of this project is the use of the first modular pitched roofs. As you can see in the photo below, these pitched roofs are quickly and efficiently placed on top of the underlying modules by means of a crane. If we are to believe the construction team, this was an extremely efficient installation!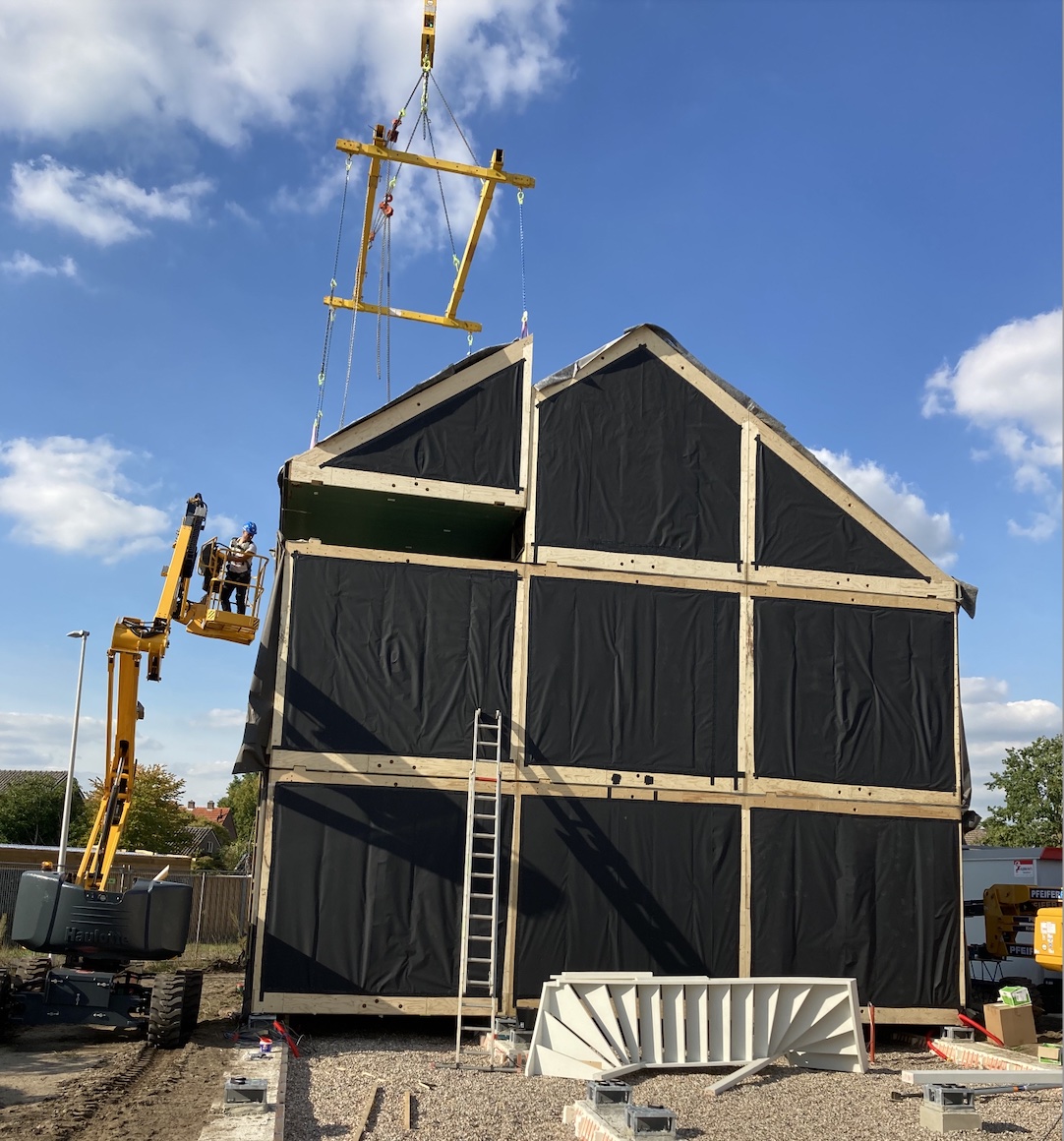 Placement of the modular roofs in Groenlo
Research and Optimization
When developing this pitched roof, thought was given to the smallest details and tested in order to achieve this result. We first built a test module in the GeWOONhout factory and by optimizing this process and feeding the feedback back into our digital construction system, we were now able to carry out the construction on the construction site quickly and error-free.
The advantages of modular construction
The great advantage of implementing the modular pitched roof on our circular terraced houses is that the degree of finishing to be done on the construction site is even more limited than when using, for example, the hinged roofs. After all, 95% of the finishing of the modular roof is already done in the assembly hall, which means that the modules are ultimately transported to the construction site in their entirety.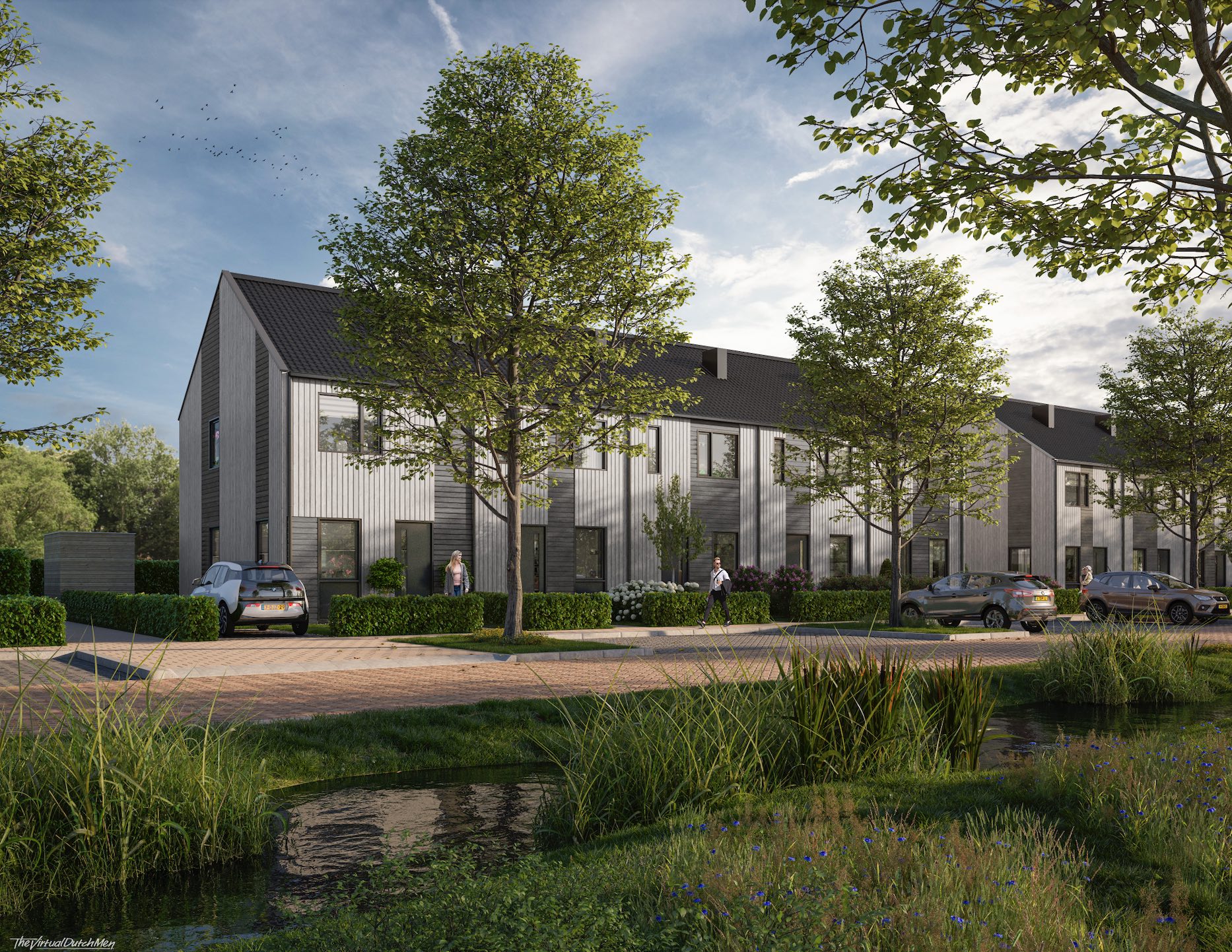 The Groenlo project design

Hinged roofs vs modular pitched roofs
The prefab roofs that we previously used for our LVL homes needed much more finishing on the construction site. These hinged roofs were transported to the construction site, assembled there on site and then attached to the underlying module components. Because building as sustainable as possible is our core value, and because we try to limit nitrogen and CO2 emissions throughout the entire process, we were looking for a faster construction method that requires as little traffic as possible to the construction site, so optimizing our roof system was definitely one of our biggest priorities.
We are very happy to see that the modular roof can now be installed flawlessly!


---
Deel dit bericht