A modular and biobased rail-bound building for Prorail
Exactly one year ago, Prorail approached Sustainer with a special challenge: a modular and biobased rail-bound building. With the end users not being people, but electrical installations such as a 13-ton cast resin transformer, server cabinets and rail protection equipment. Enclosures for this type of machines have to meet extreme demands: four times more distributed load than in residential construction, while minimizing the maximum deflection, high-rise-like fire safety requirements, sound insulation at absurdly low frequencies and a peak heat dissipation.
Finally, everything had to be biobased as much as possible. In a collaboration between Prorail, the Inventors' Guild, Buro Spoorbouwmeester and our regular advisors Nieman and IB Vreeswijk, we have come a long way. A few weeks ago we hoisted the first mock-up module into place in the courtyard of Prorail's impressive headquarters, the Inktpot.
The first mock-up is characterized by four facade structures in which we have used special materials, including mycelium, recycled plasterboard, loam, wood fiber and cellulose. The facade design is by Studio Marco Vermeulen and realized in a (ultimately nature-inclusive) biocomposite sheet produced by NPSP.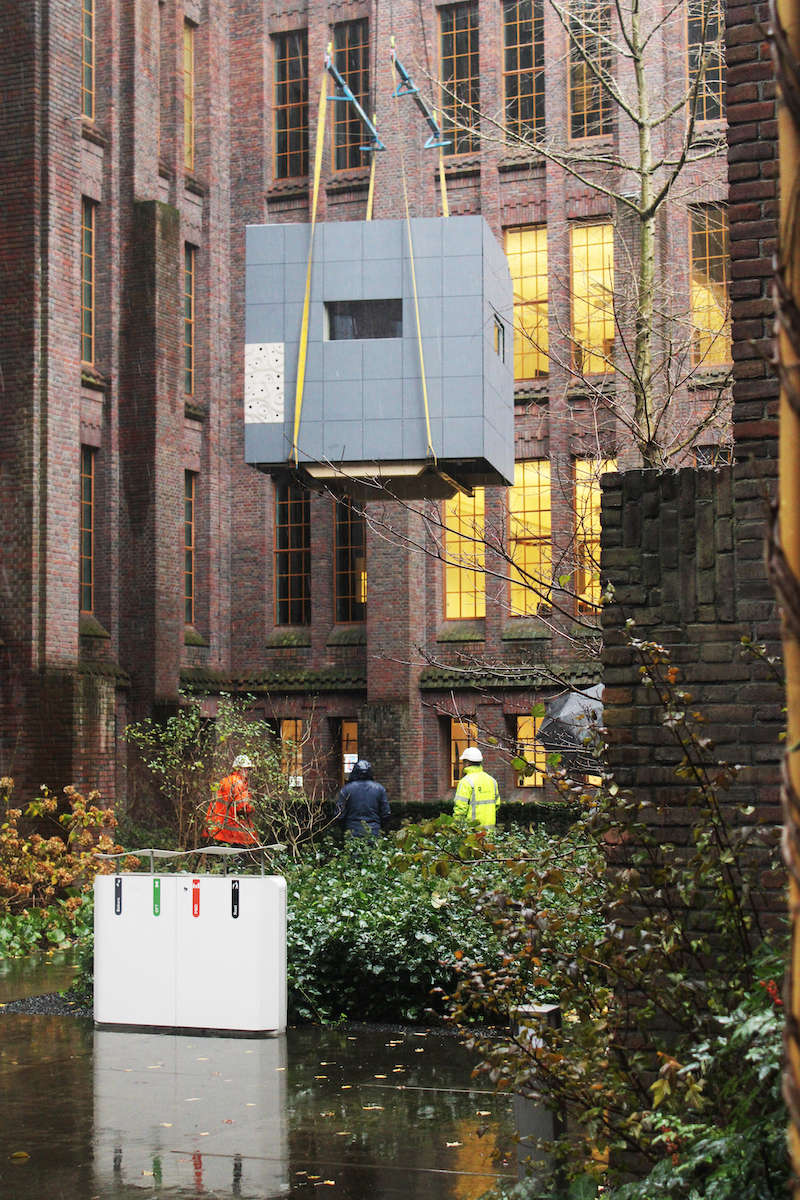 We are now almost finished with the engineering of the second mock-up, which will house a real cast resin transformer on the Railcenter site in Amersfoort. On to more progressive biobased projects, innovative collaborations and ambitious commissioning in 2022!
---
Deel dit bericht